Private accommodation from high-end vip chalets to cozy log villas. Located in the Lapland wilderness.
Accommodation options

All accommodation can be booked with all-inclusive services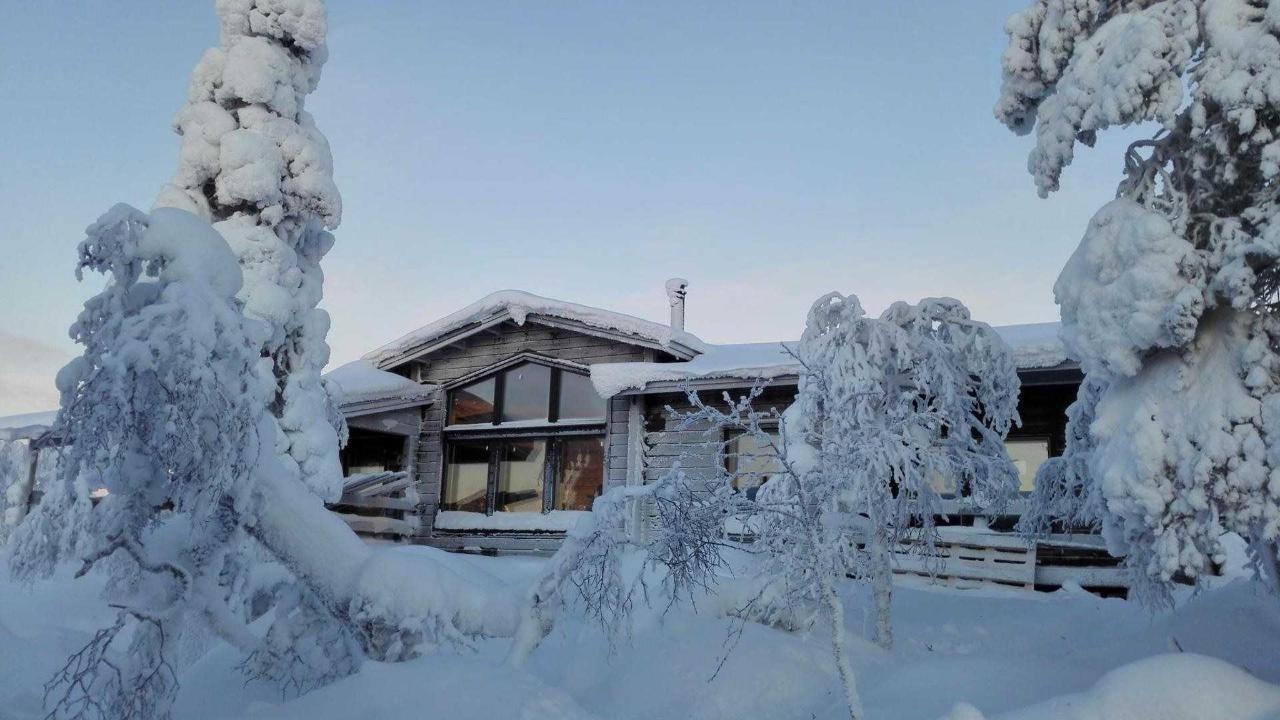 Private Log Villas (3 similar)
Located in Saariselkä
ID N:os
AA06A, AA06B, AA06C
Max. persons
8
Location
Saariselkä (30 km from Ivalo airport)
Bedrooms
4
Bathrooms
4
Size
177 m2 in 1 floor
Service levels
All-Inclusive
Rent only
Price from
450,00 € / night
min 2 nights
Villas 5-7 are modern and well-equipped log villas with a warm and cosy atmosphere. They are located close to each other which makes it possible to accommodate a larger group (up to 40 persons) – without compromising personal space. The villas are situated in the Saariselkä hillside with a beautiful view and a walking distance from a wide selection of restaurants and other services.
The Villas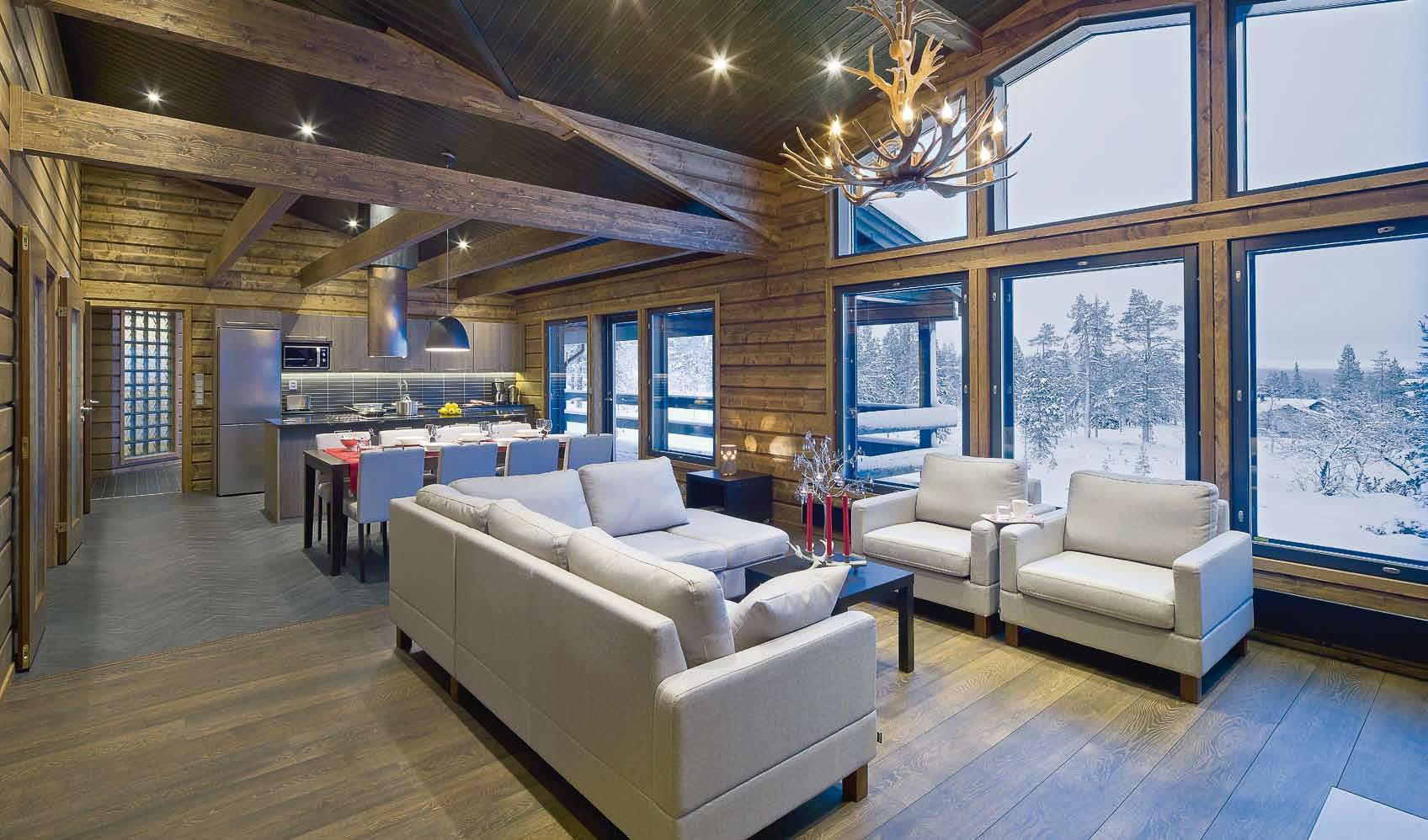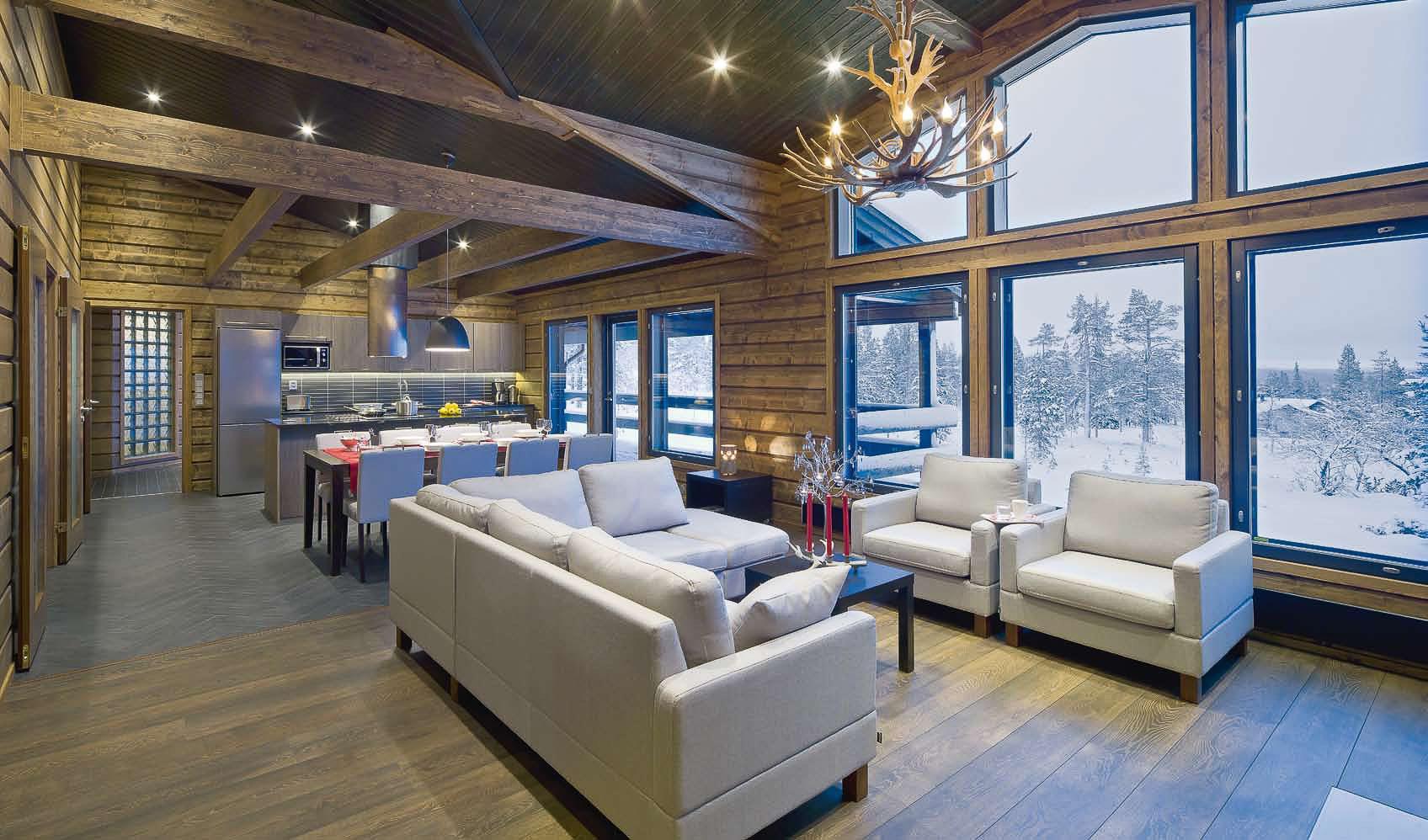 Bedroom 1 – 1 large double bed
Bedroom 2 – 1 large double bed
Bedroom 3 – 2 single beds
Bedroom 4 – 2 single beds
Living room
an open-planned kitchen with a dining area
Sauna
4 bathrooms
Amenities
Fully equipped kitchen
All necessary amenities
Radio, CD Player, Flat-screen TV
Washing Machine, Ironing Facilities, Tumble dryer
Special features
Multiple similar villas can be rented together
Terrace
Outdoor dining area
Fireplace
Barbecue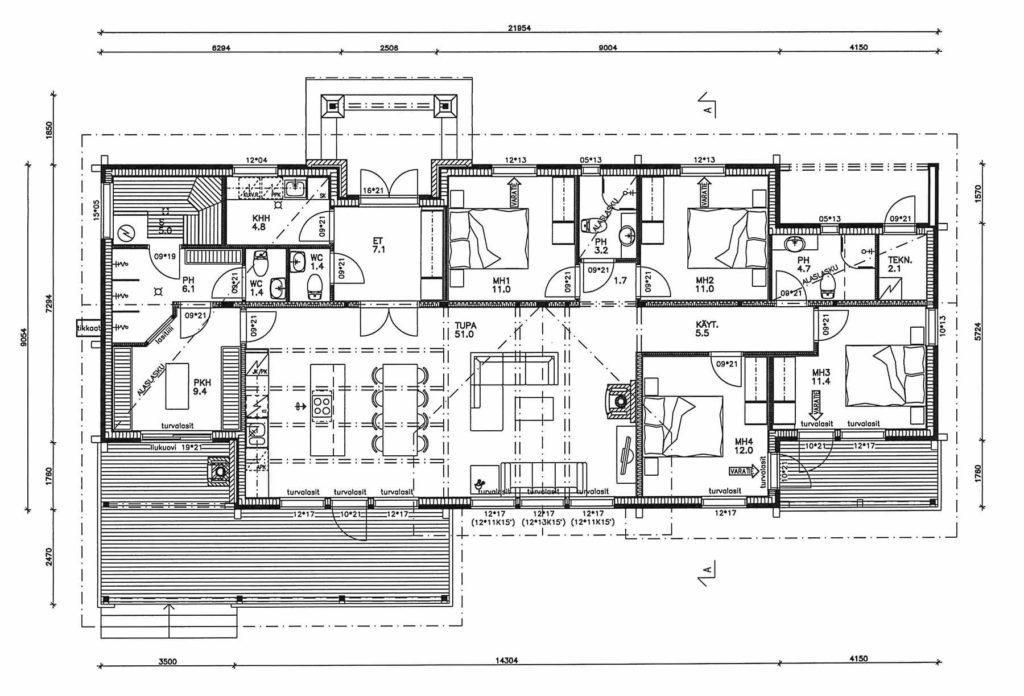 Location
These villas is located by the fells of Saariselkä, near the Saariselkä Village.
Saariselkä
This small village by the fells in Northern Lapland is an exotic place to visit. It is surrounded by vast uninhabited fell areas and the forests and wilderness areas of Urho Kaleva Kekkonen national park. Saariselkä is situated at 68° North latitude, well above the Arctic Circle, at a perfect spot to admire the magnificent Aurora Borealis. Usually, the winters are snowier higher up by the fells, which makes this area a true Winter Wonderland.
There is a wide variety of high-quality winter sports, nature and cultural activities available in the Saariselkä region. In the village Saariselkä, you'll find all the services including fine restaurants, various shops, food stores as well as a spa, bowling alley and gas station.
Ivalo centre: 30km
Ivalo airport (IVL): 30km (18.5mi)
Saariselkä city centre 1-2 km (1mi)
Miles of cross-country ski tracks close by
Ski slopes about 2-3 km
Services
The following services are provided on request:
Bed linens, towels and bathrobe for each guest
Catering
Outdoor activities
Contact us to book Your stay with us today and be ready to experience Lapland Wildeness. We wish You a very warm welcome at Inari.