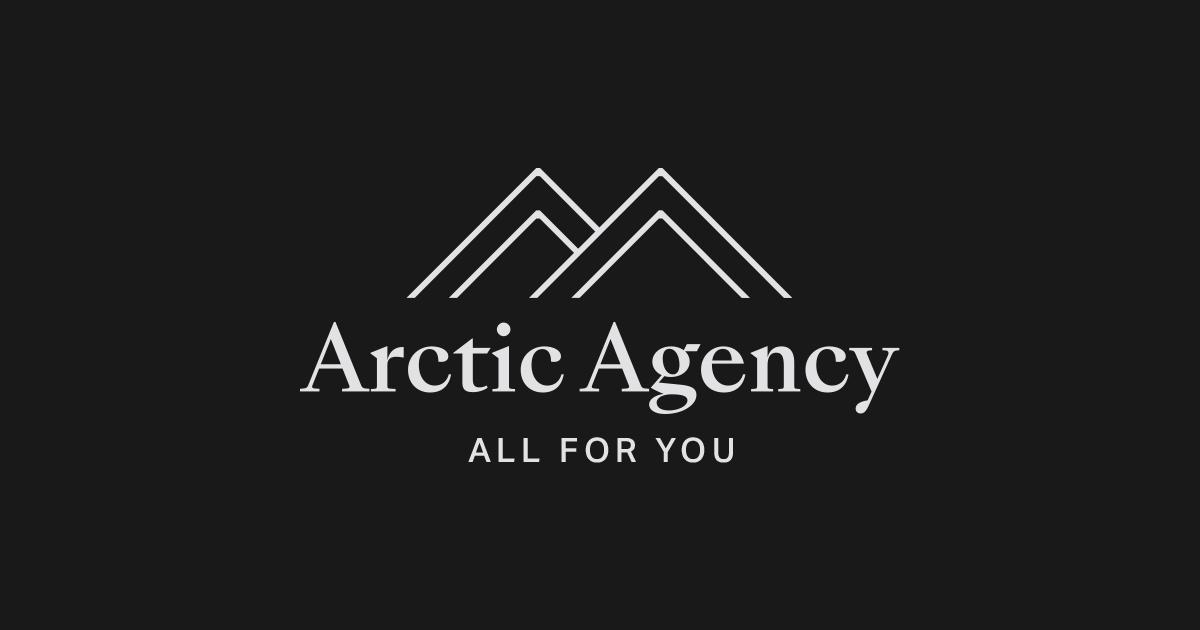 This page contains Arctic Agency brand material and visual identity guide for advertising and brand communication.
OVERALL
Minimal. Clear. High-end. The visual style of Arctic Agency is polished minimalism. Keep it simple.
DO
Use a lot of white space
Use always proper typography
Use monochromatic colour palette (black, grey, white)
Use geometric grid layouts
DON'T
Use colour gradients
Text effects, drop shadows (especially on logotypes)
Use too much content on small space
Use rounding shapes
LOGOTYPES
For print
CMYK PDF
For screen/web
PNG
LAPXURY
Slogan / key value proposition. Accompanied by a Lapxury-mark. Mark can be used as a stamp on top of pictures, or as a stand-alone graphic. Use dark or white, depending on the background. Leave ample white space around.
TYPOGRAPHY
GT Sang Bleu Kingdom Bold
ABCDEFGHIJKLMNOPQRSTUVWXYZÄÖabcdefghijklmnopqrstuwxyzäö
1234567890
Grilli Type Sang Bleu Kingdom cuts Bold and Medium. Use in headings, pullquotes.
Aktiv Grotesk
ABCDEFGHIJKLMNOPQRSTUVWXYZÄÖ
abcdefghijklmnopqrstuwxyzäö
1234567890
Main body and sub-headings font is Aktiv Grotesk. Use cuts Medium, Bold, Medium Italics, Bold Italics.
COLORS
Monochromatic. On-screen use slightly (10-20%) tinted blacks and light greys. On print use black and white.
FORM / LAYOUT
Everything is based on a square. Use 1:1 images. Use strict grids.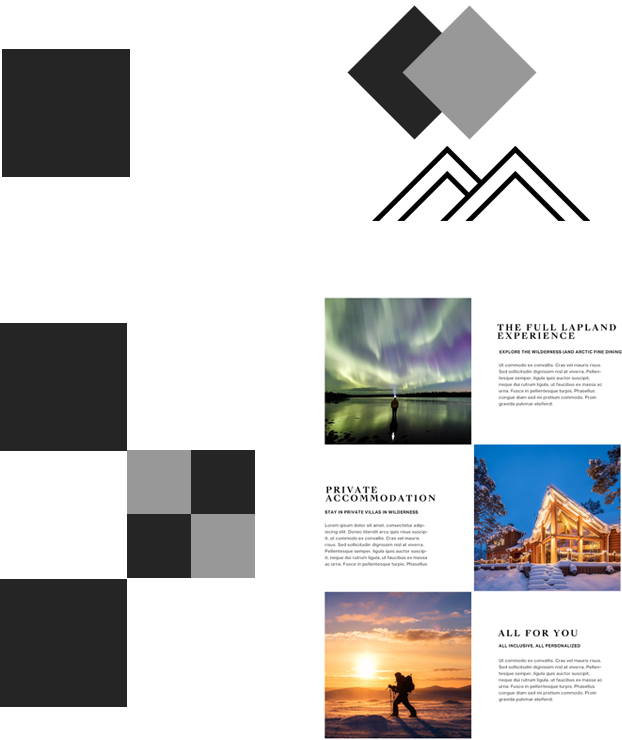 IMAGINERY
High-quality Lapland nature and activities images. Always use professional photographer shots. Never mobile photos, un-edited photos, graphics/decorations, drawings etc.